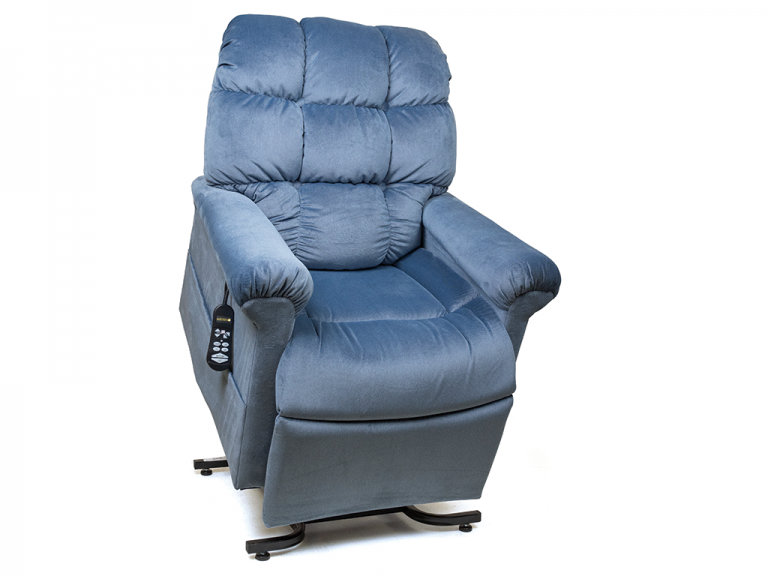 MaxiComfort Cloud PR510, available in small/medium, or medium/large. The Cloud power lift recliners offer a unique, ergonomic seating          system for log-term comfort and support. Included features are a custom bucket seat and plush backrest.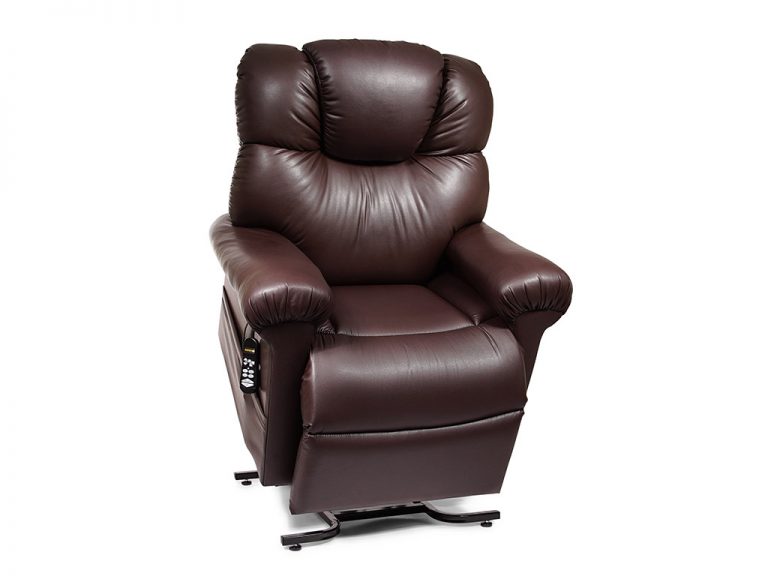 MaxiComfort Power Cloud PR512 features the exclusive Power Pillow, an articulating headrest and a modern back design.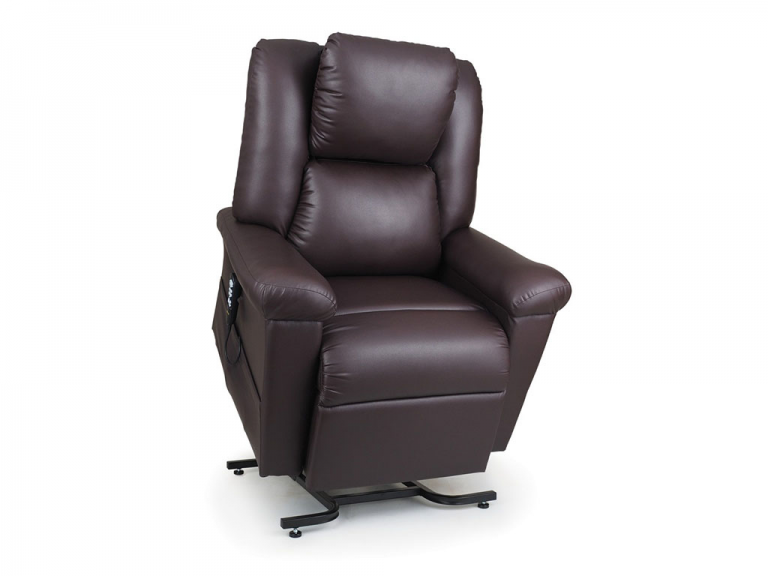 MaxiComfort DayDreamer PR632 is a medium/large sized power lift recliner offering the Power Pillow and Power Lumbar as standard features. Relax and adjust your head and lumbar support with the touch of a button.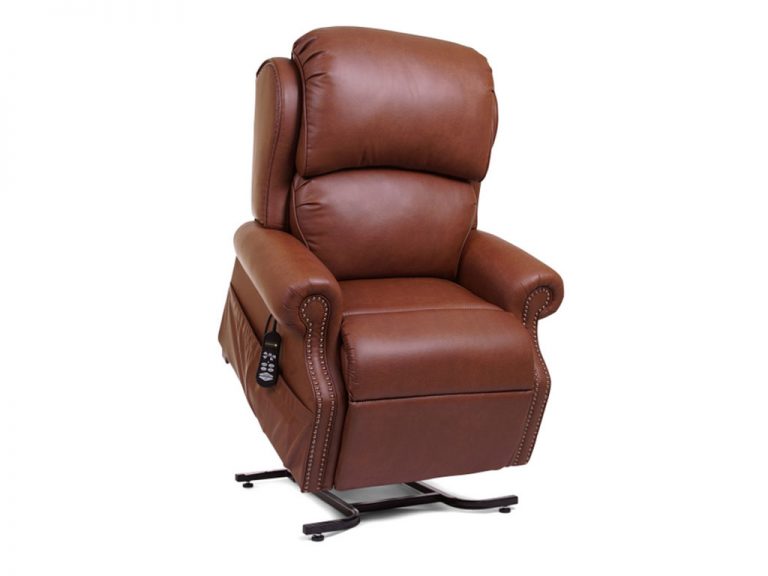 MaxiComfort Pub Chair PR713 available in a medium size, with a classic look. Featuring a two pillow waterfall back, nail head trim on the arms with a full chaise pad and pocketed coil seat.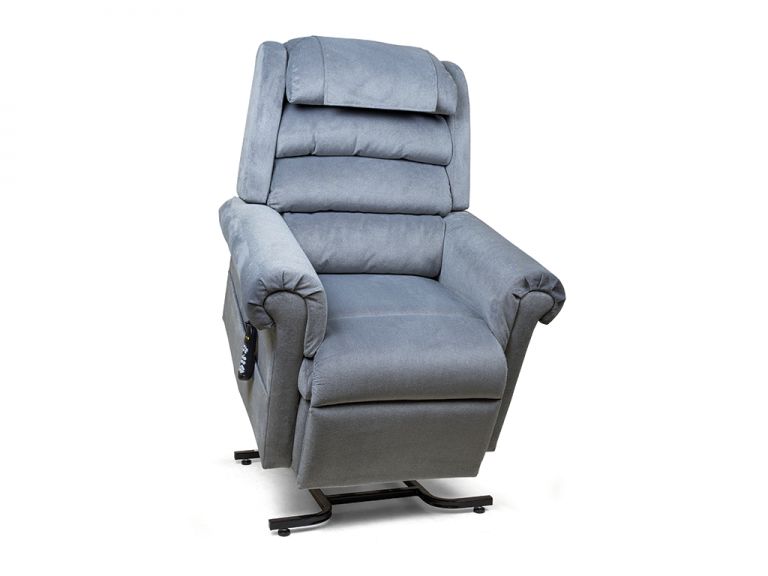 MaxiComfort Relaxer PR756 is available in two sizes, medium and large. This chair features four individual zipper backed pillows for truly customizable comfort.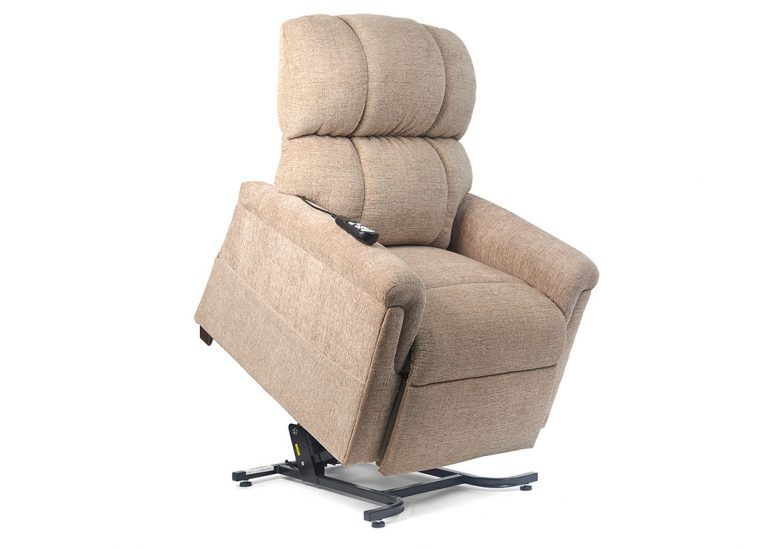 MaxiComfort PR535 is offered in 5 sizes. Small to tall sized collection now features a contemporary design and plush fabric offerings. Available in Luxurious Chenille Fabrics with a new upgraded stain defense. Golden Technologies most sought-after signature seat, which provides the utmost in support & comfort.